About how to professionalize the podcast industry in The Netherlands while safeguarding creative freedom.
Podimo brings together the work of podcast makers large and small and ensures that they are paid for the work they make. That sounds logical, but in reality, it really isn't. Before Podimo only a small part of the podcast makers managed to commit themselves to make some money from their work. By bringing paid and unpaid content together on the platform, Podimo contributes to rewarding creators for their hard work.
Purpose
Thought Leadership, Social Impact
Explaining to consumers why it is important they start paying for content that used to be free, requires a thorough approach. We started by developing a watertight PR toolkit with the core messages highlighted, an extensive Q&A and elaborated talking points for the podcast makers that we wanted to bring forward. We approached a selection of key media with a tailor-made pitch for each theme that touches Podimo.

We then approached news, tech, lifestyle and trade media with this input. Our approach resulted in 100+ publications with a total media value of 544K and a reach of 98 million.
"When we came to the Netherlands with Podimo, we had expected a little publicity. It became: a lot of publicity! There was not a newspaper that did not write about it, we even reached the eight o'clock news. The launch exceeded our greatest expectations."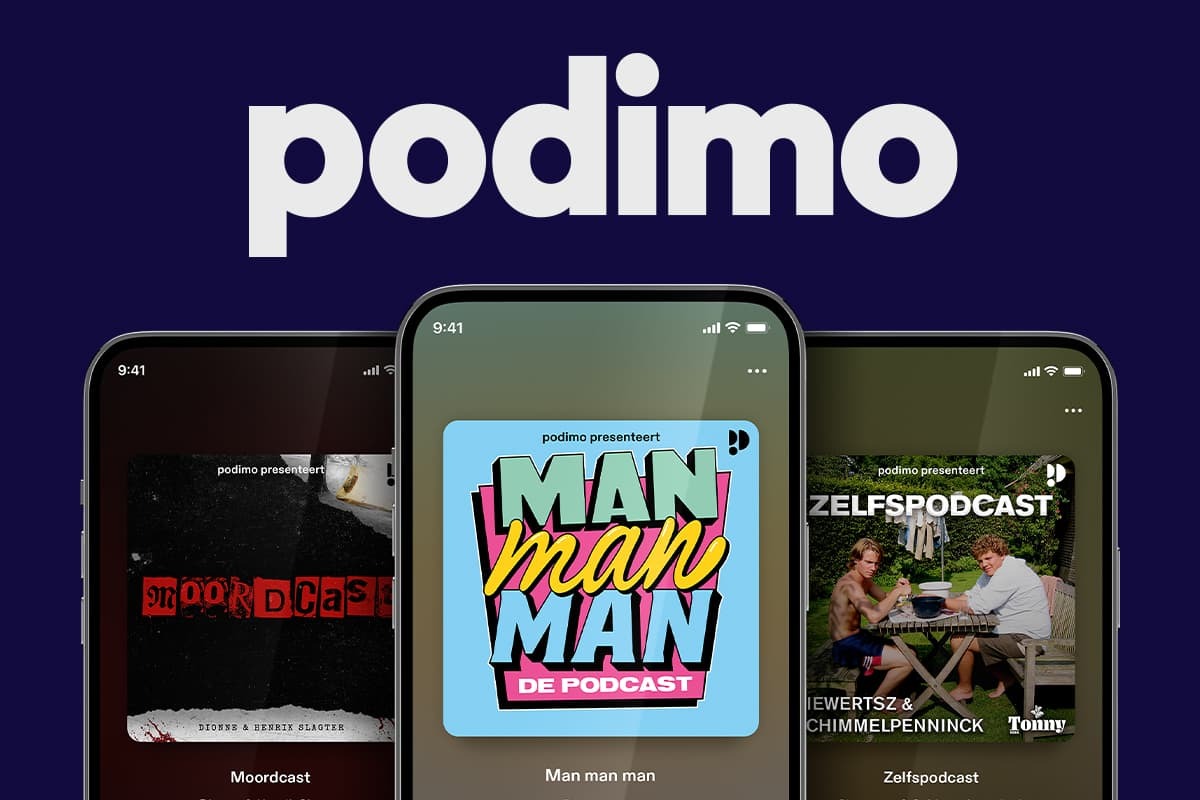 Who worked on this project?